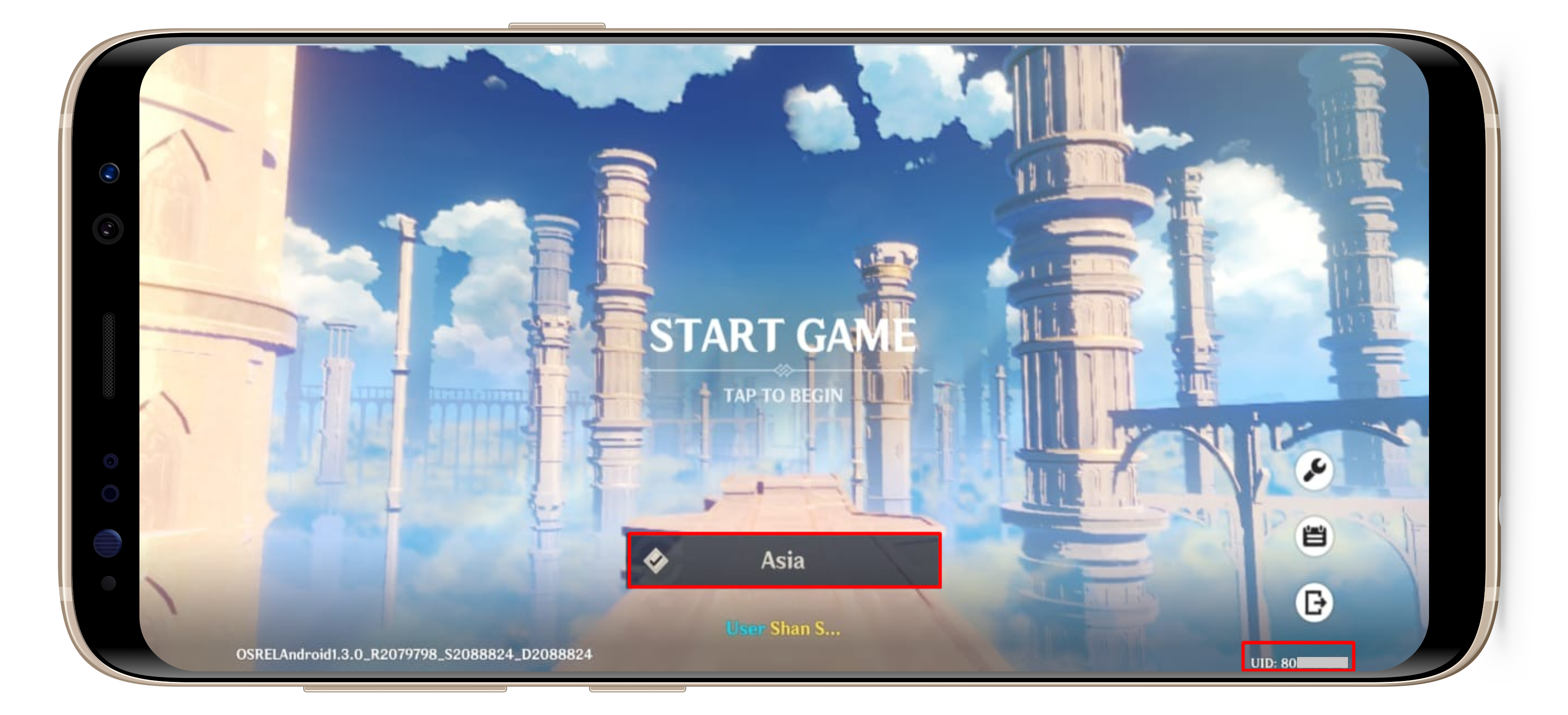 1. Open the Genshin Impact game on your mobile phone. You can directly see your user ID on the right bottom of the screen, and the server name can be seen under the "Start Game" text in the middle of the screen;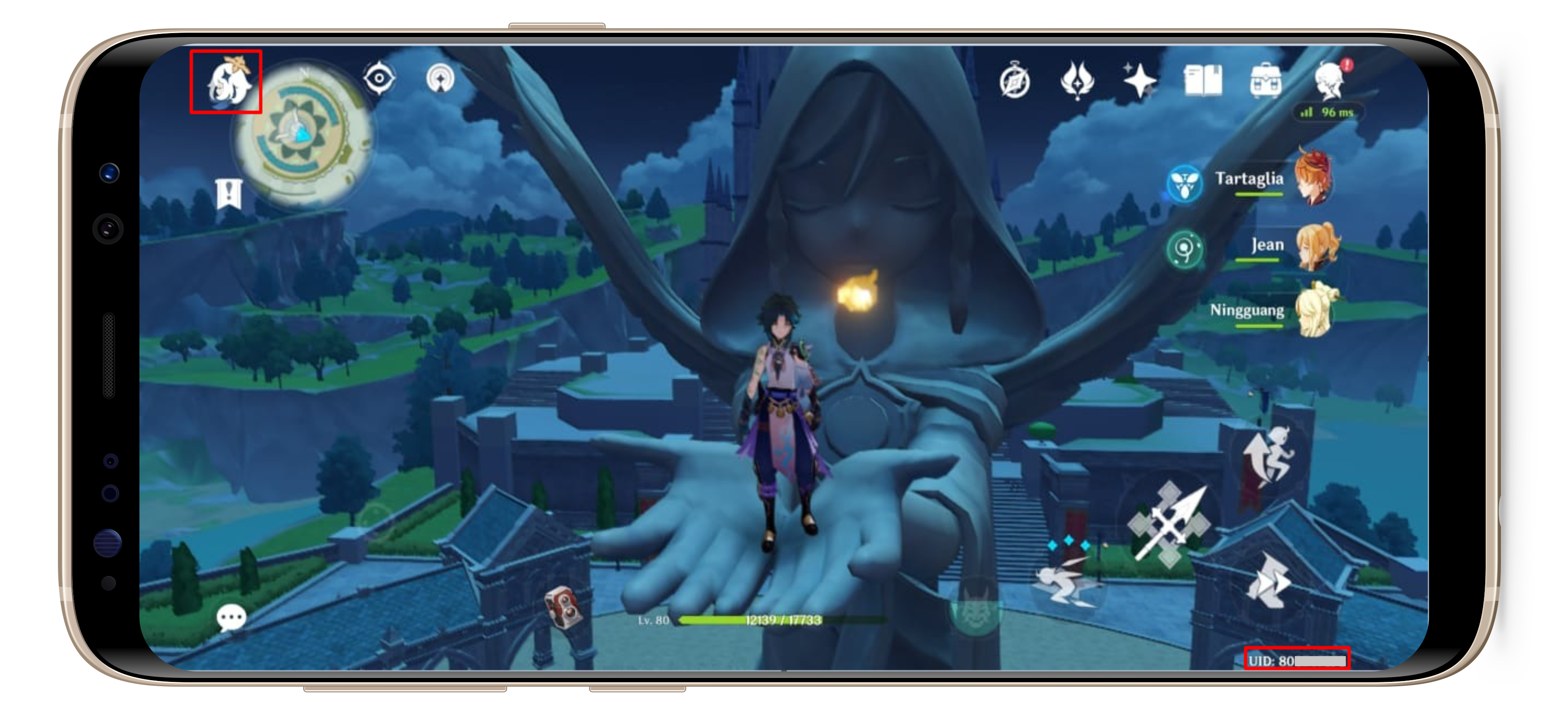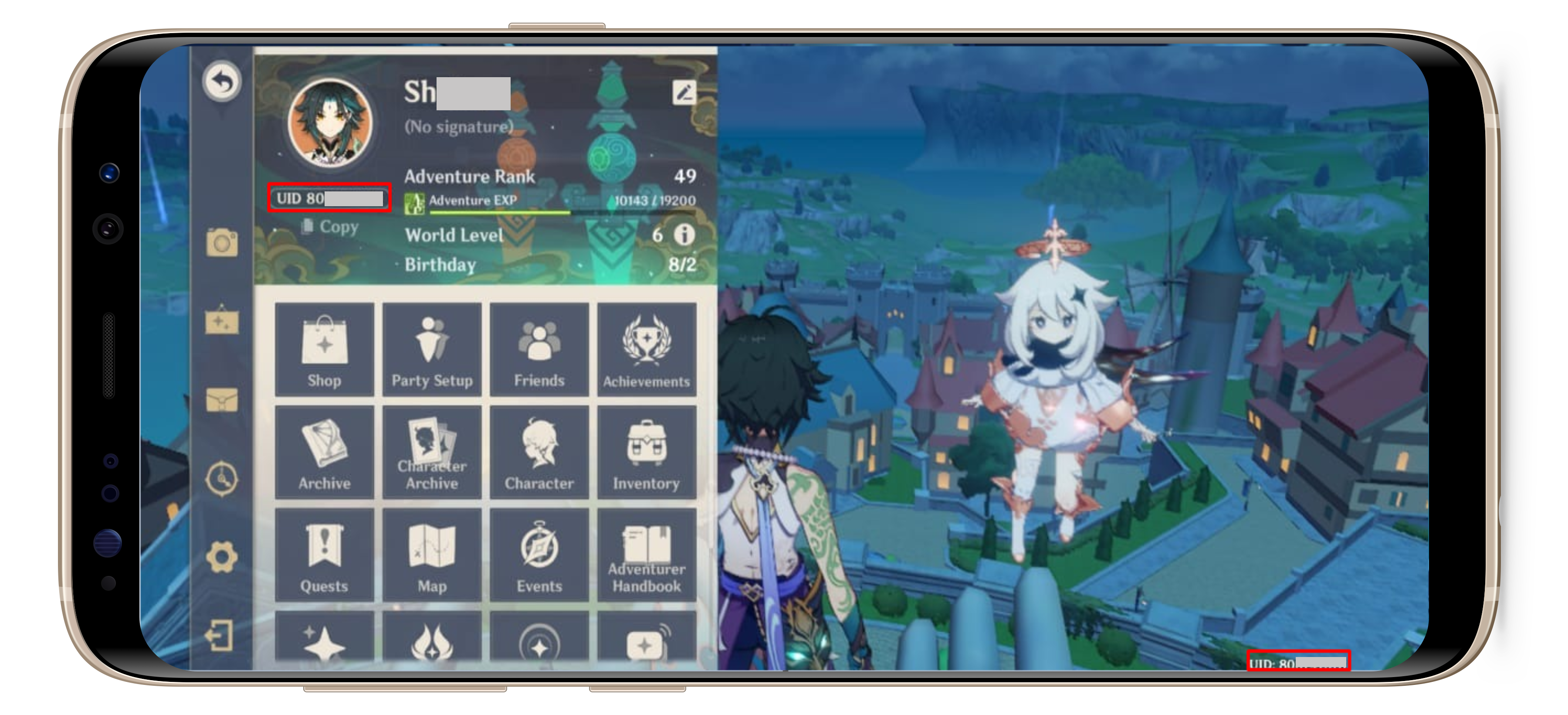 2. Your user game ID also can be seen on the game profile page.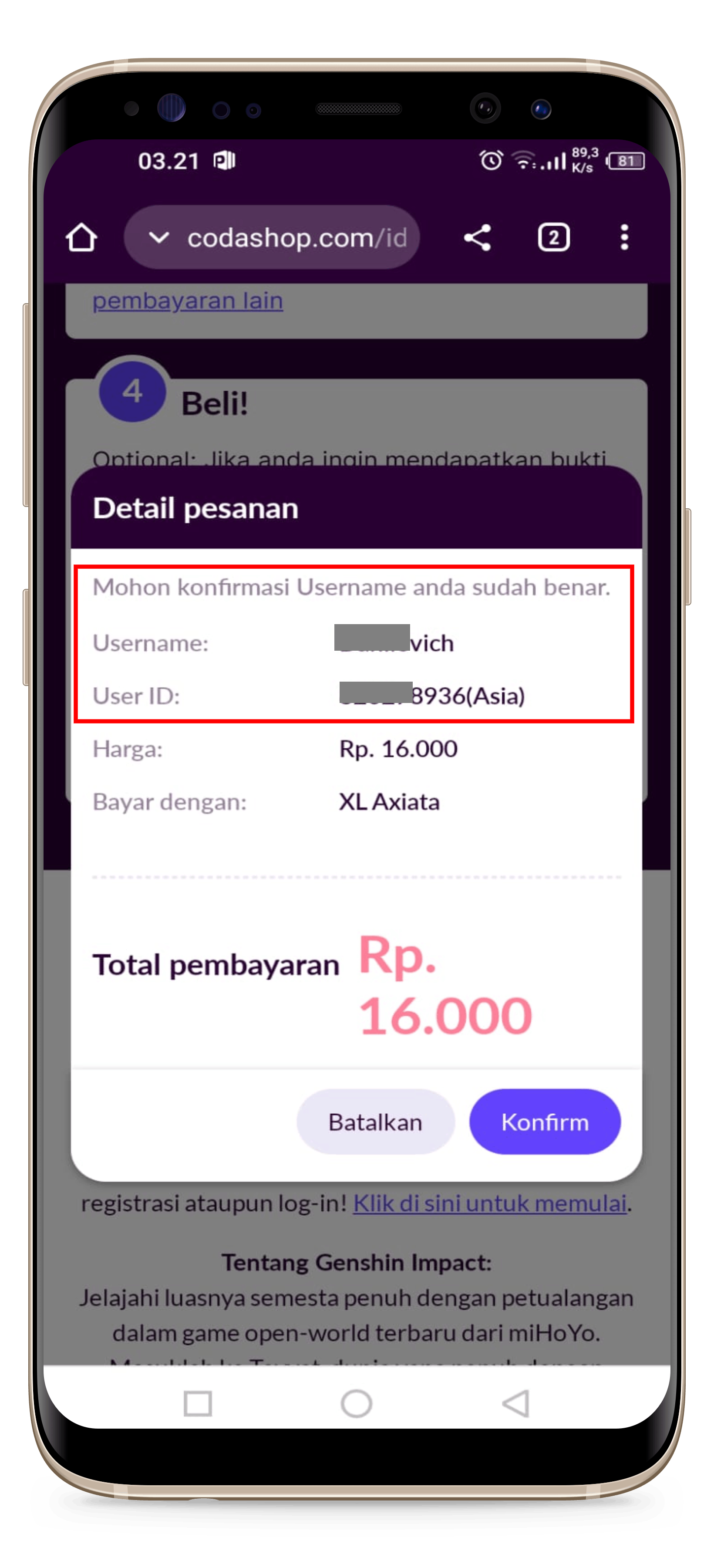 3. To avoid incorrect user ID during transactions, ensure that your Genshin Impact account username and user ID are correct.
Notes:

Make sure you log into the Genshin Impact account using a mobile phone/PC device. If you log in using a device other than a mobile phone/PC, please link your Genshin Impact account first by logging into the Genshin Impact account on PSN, selecting the settings menu > Account > User center > Link account, and changing from Genesis crystals to Primogem, the items will be updated on your PSN account.