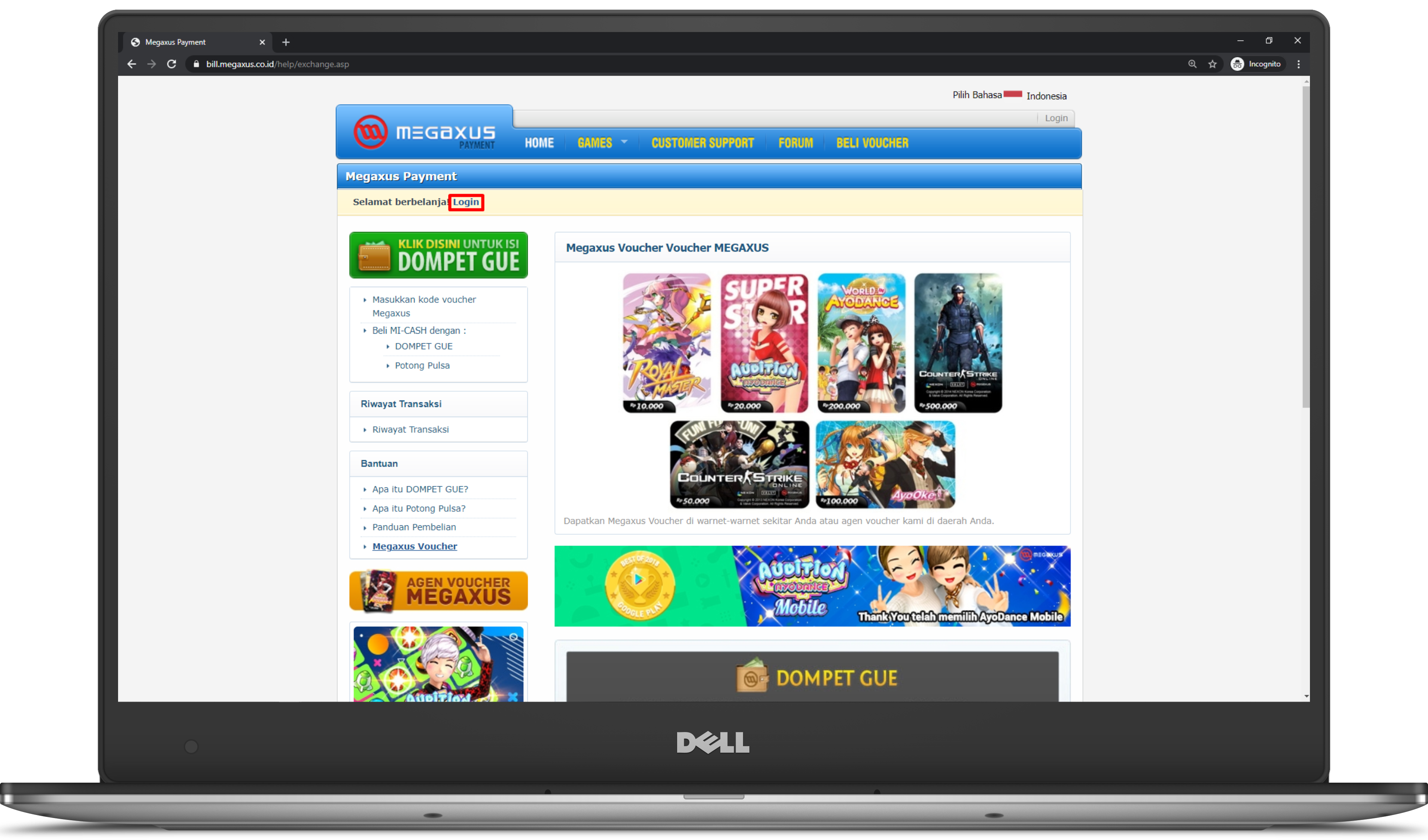 1. Visit the Megaxus website and click the login button on the upper left of the screen;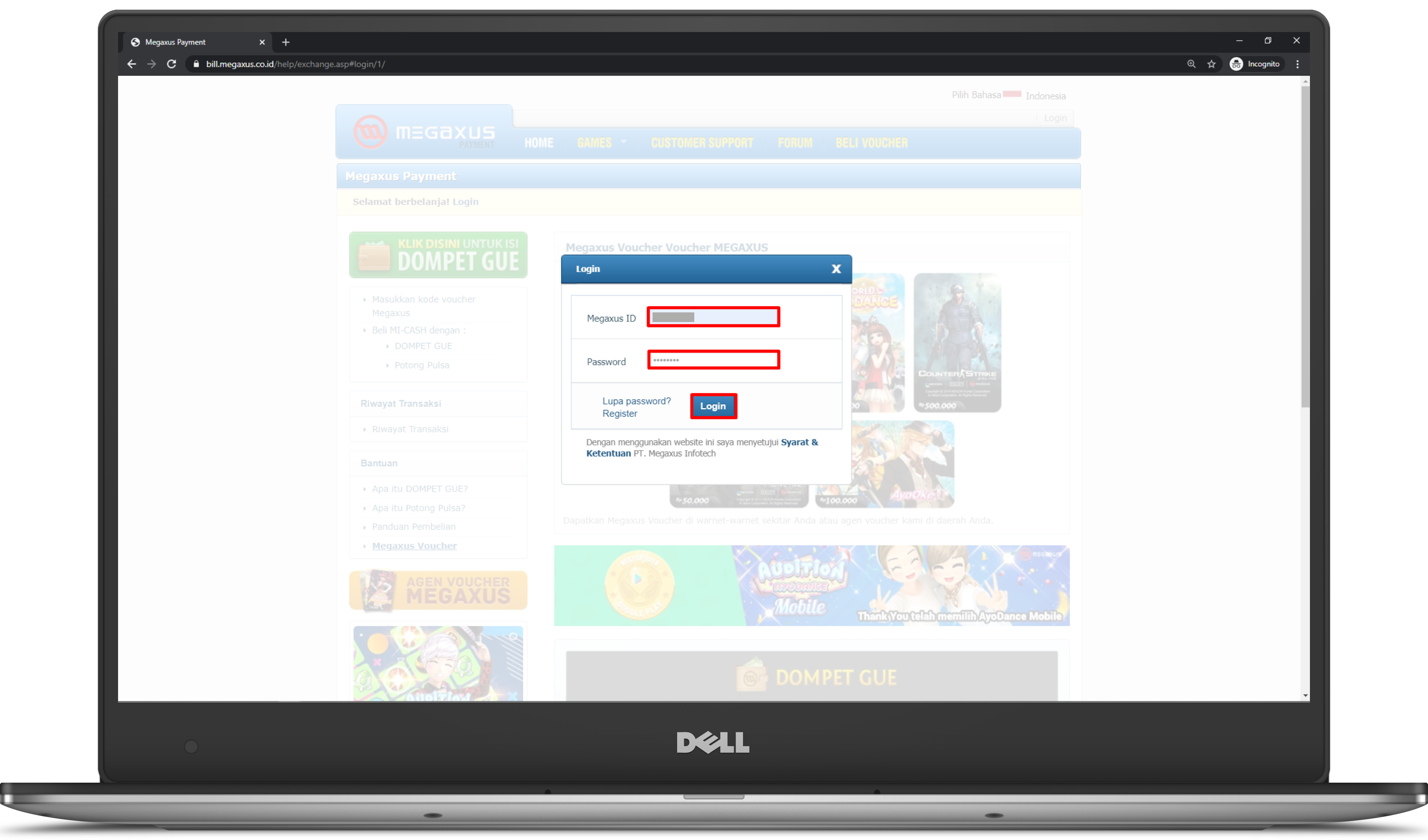 2. Enter your Megaxus ID and Password for your Megaxus account then click the "Login" button;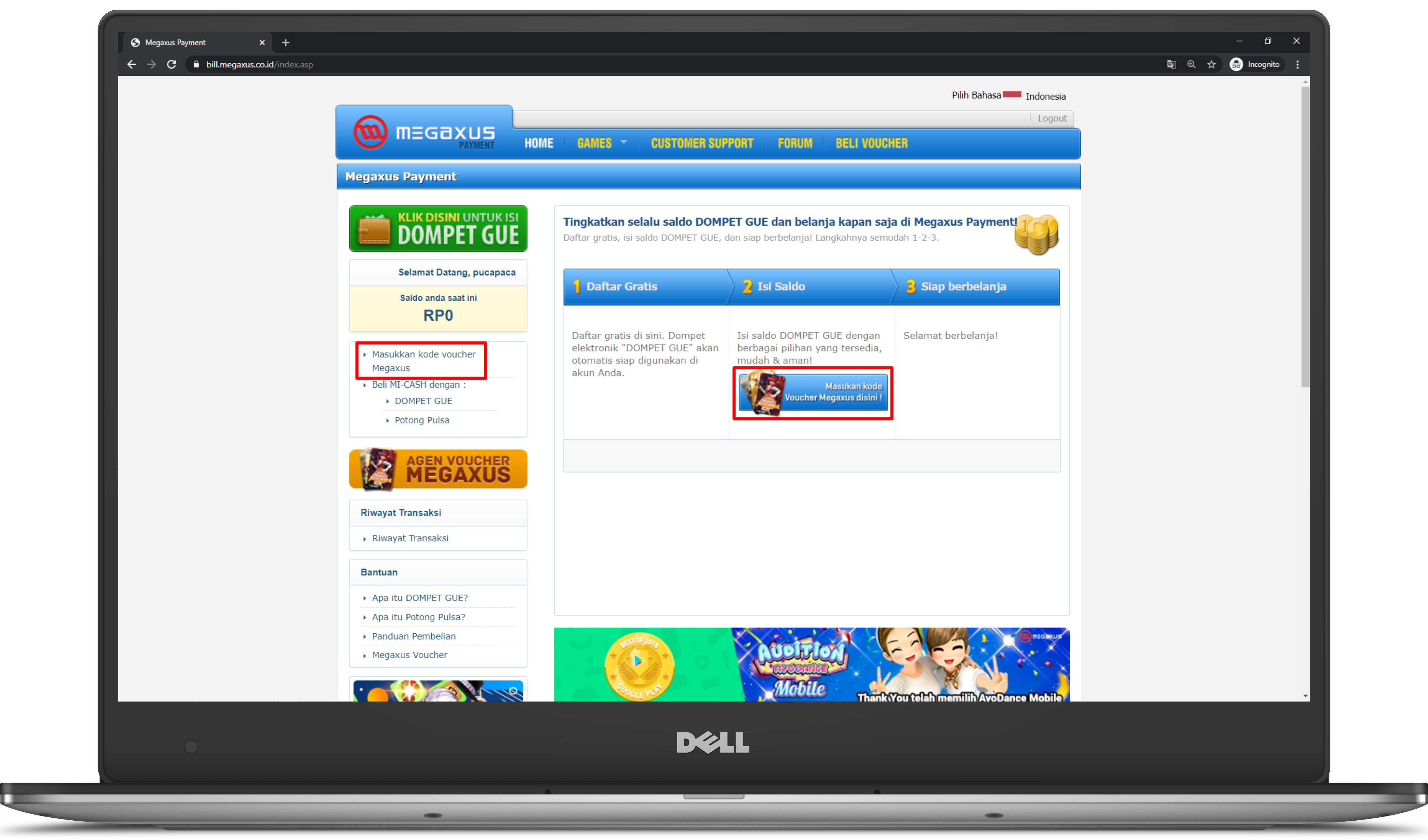 3. Click the redeem button;
(Megaxus website has two redeem buttons on the left of the screen and in the middle of the screen. You can choose one of them).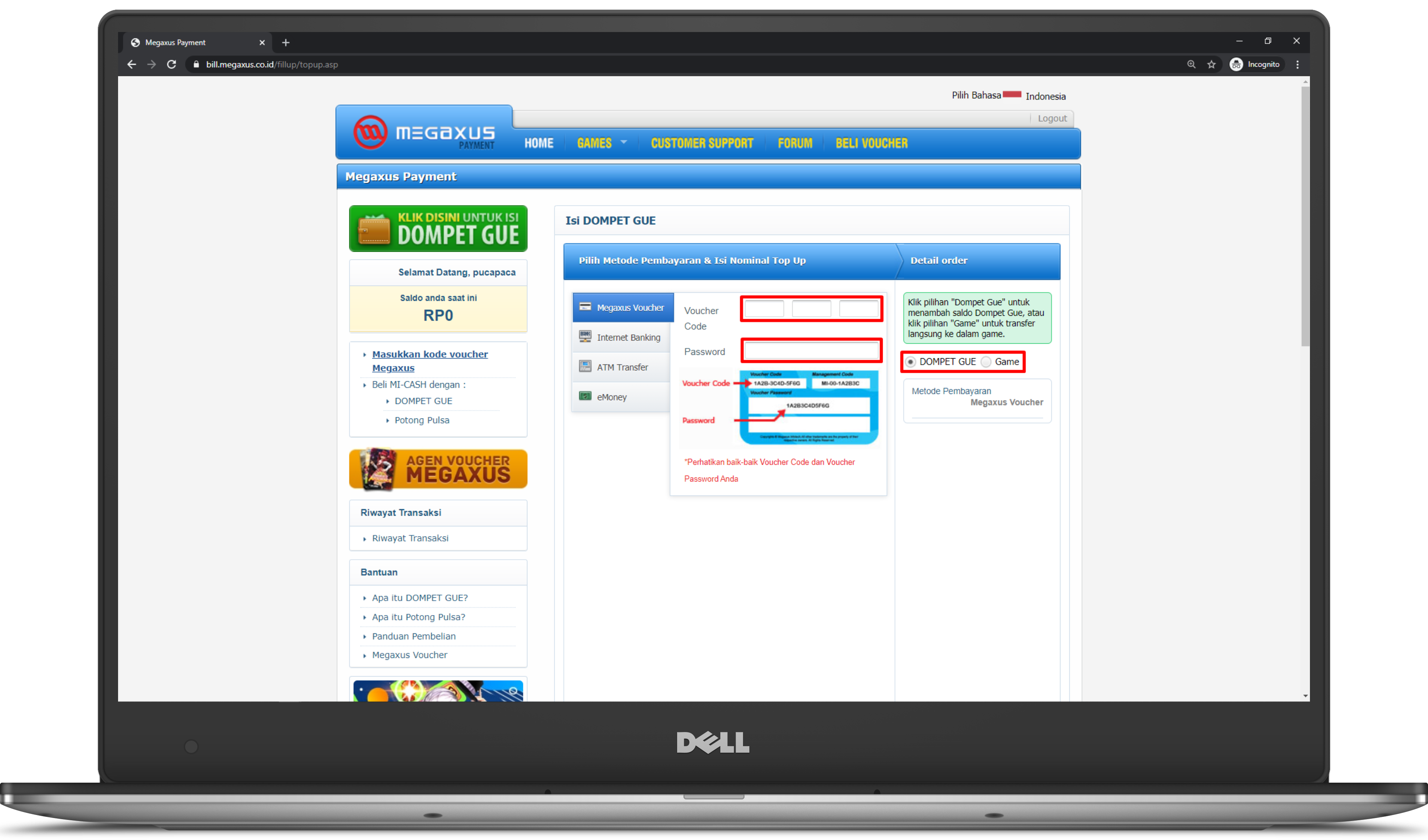 4. You can choose where the balance will be entered, either into the Game or into My Wallet. Enter the Megaxus voucher code and also the password that you got from the transaction at Codashop.