If you're confused about why does the Big Cat Coins, Zeny, and Premium didn't entered into your game account after the top-up, it's because you have to claim the item via the in-game mail. Let's look at the method below!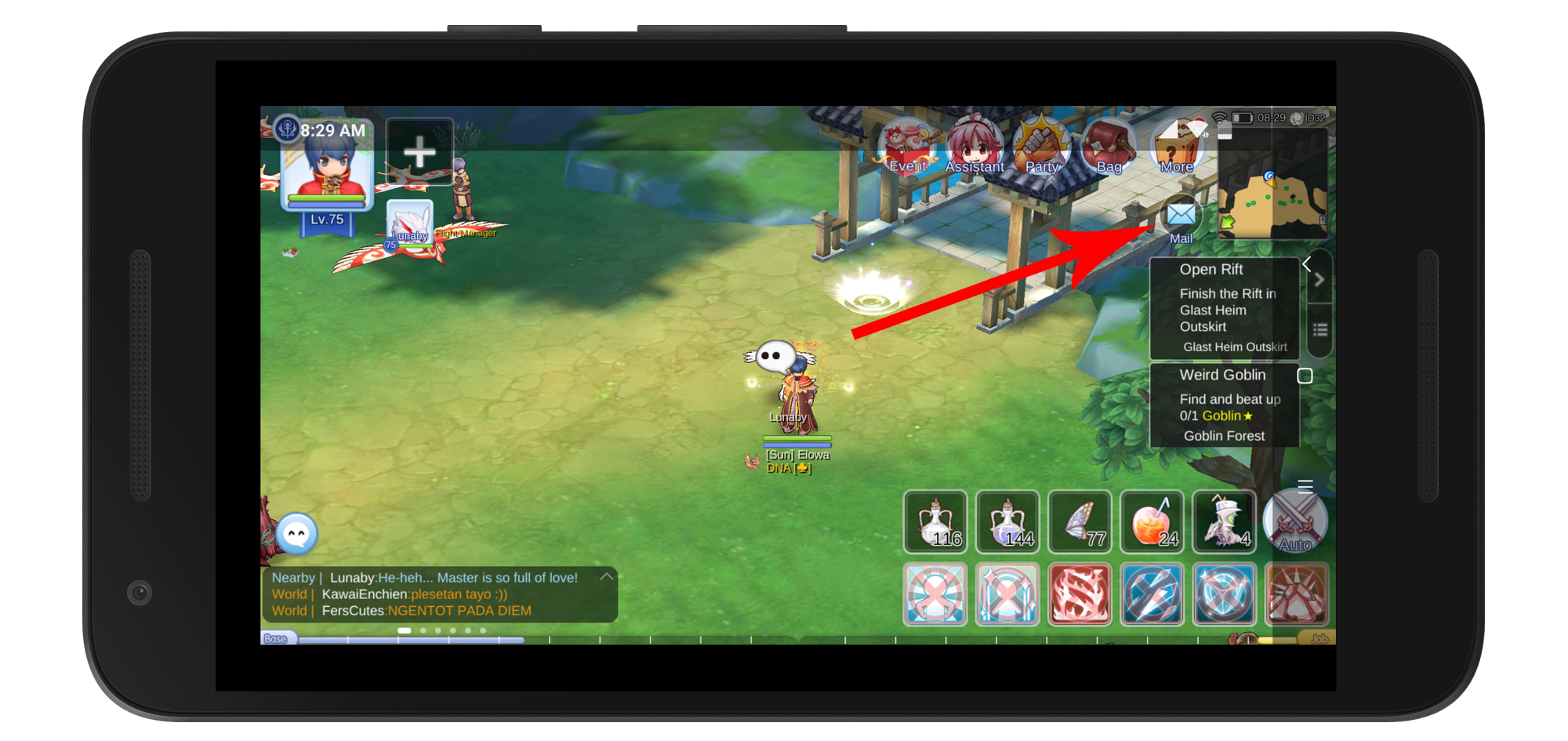 1. Click the Mail icon on the upper right of the screen;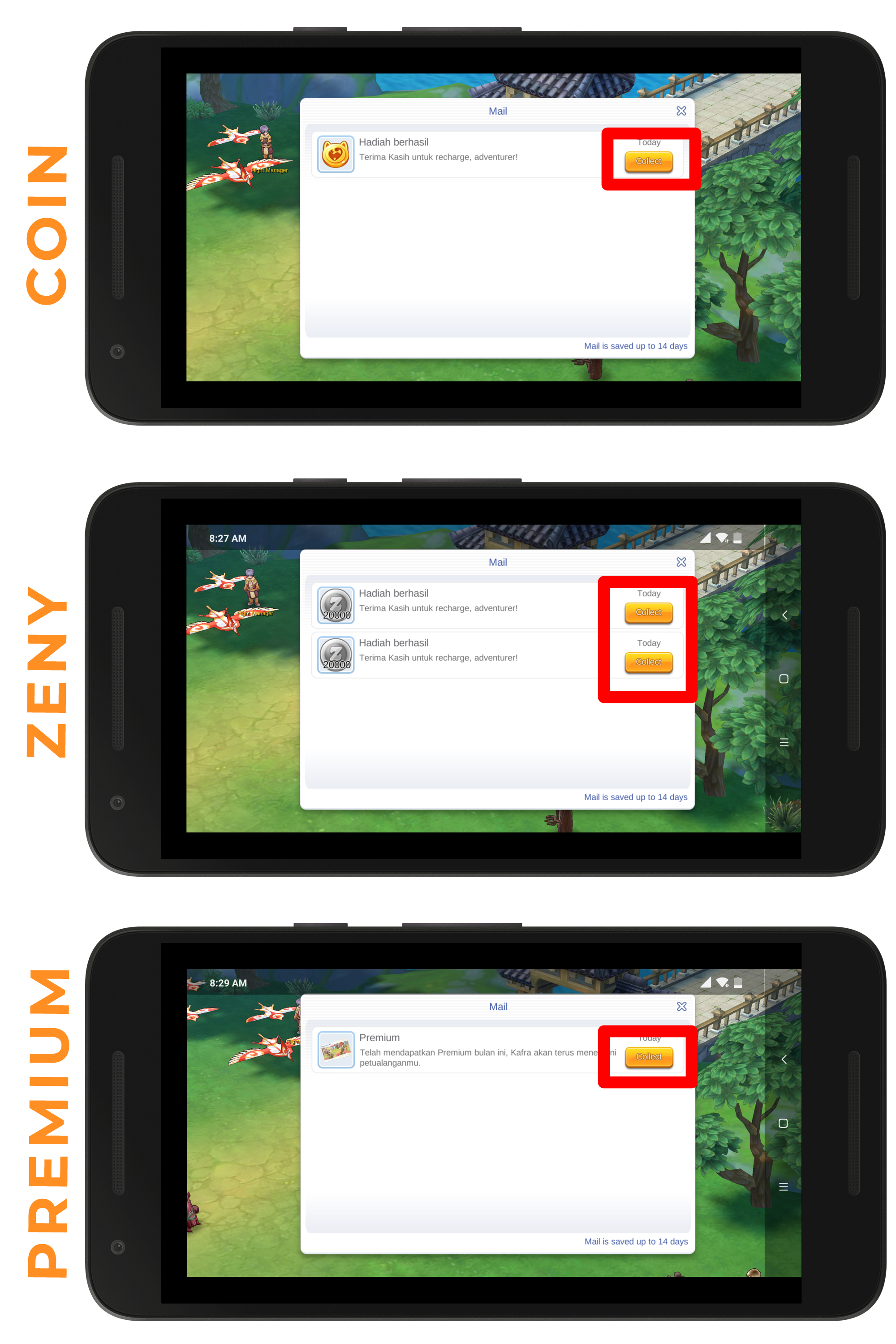 2. Click the Collect button to claim the Coins/Zeny/Premium.
Note:
The maximum limit for premium purchases is 3 times per account per month. If your account buys the premium more than three times, then the rest will be converted into Big Cat Coins automatically.