Get the crystals every time you top-up with a minimum of 230 vouchers! Use these crystals to play Roulette in AOV and win various prizes ranging from Gold, Free Heroes, to Ruby Skins.
Let's top up now! The more you top up, the more bonus crystals you get!
How To Redeem Garena AOV Voucher Code
1. Open the AOV game on your phone and click the "Event" tab;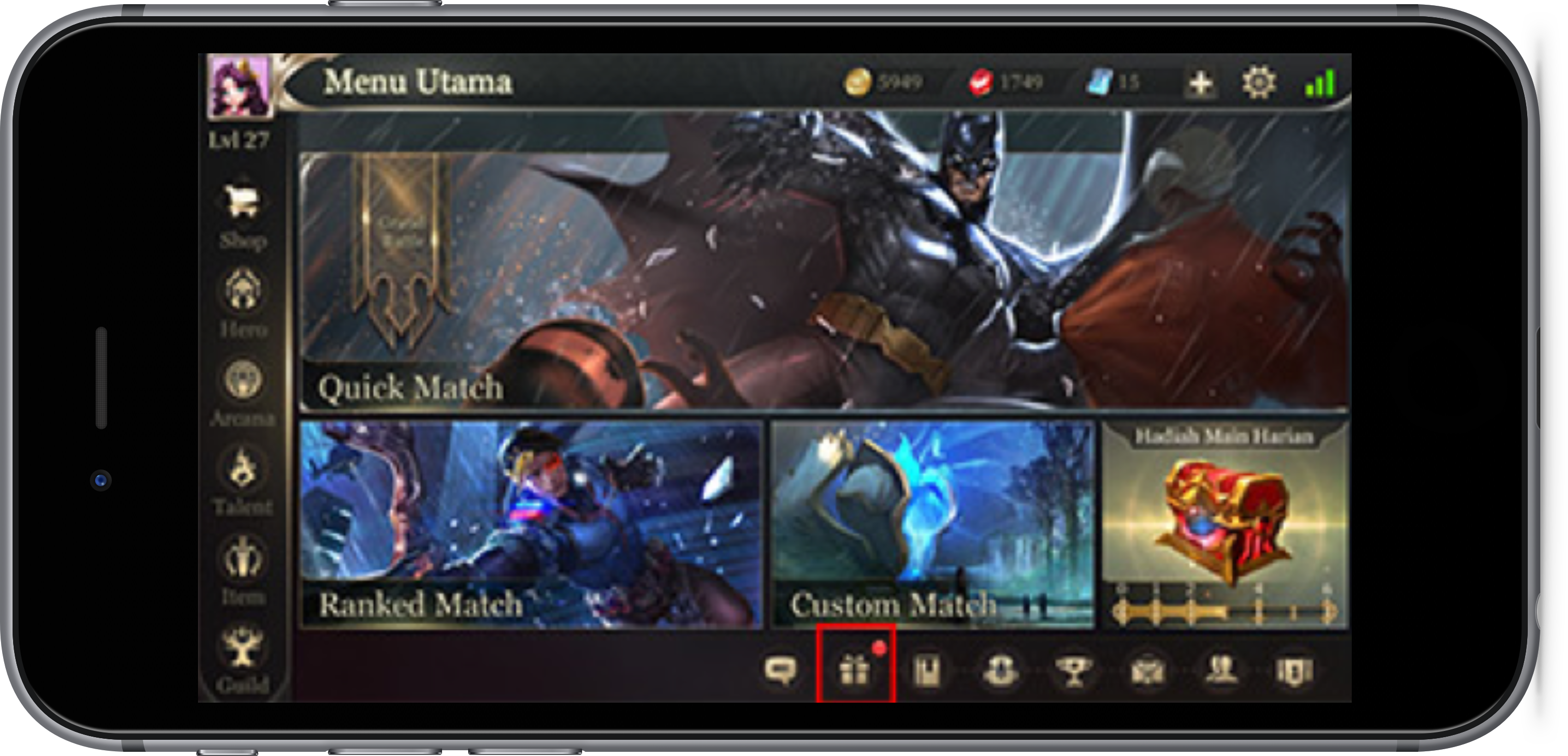 2. Click the "Announcement/Pengumuman" menu and choose 'Tukar Kode AOV - Arena of Valor. Then, click the "Tukar" button;
3. Enter the voucher code (use capital letters) and click the "Redeem Code/Tukar Kode". The gift will be automatically added to your account.